Gift Cards: How to Set Them Up & Why They're SO Important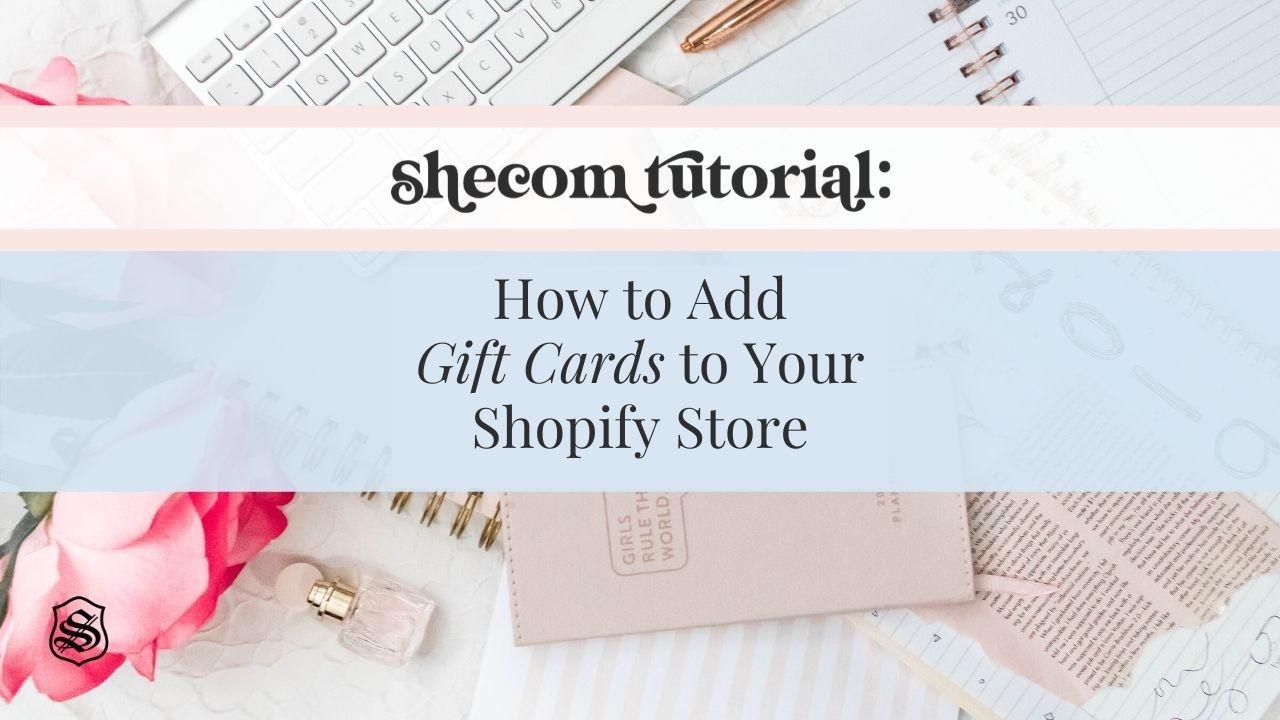 Gift cards are one of the most popular and requested presents for people of all ages. Did you know that gift cards were the most trending gift items in 2018? Even outside the holiday season, they are one of the most common gifts for birthdays, graduations, baby showers, thank-you gifts, and other occasions. Gift cards allow the giver to feel confident in their gift, and the receiver to choose what they really want or need. What you may not realize is that gift cards will benefit more than just consumers— They are extremely beneficial to your small business as well.
You can leverage gift cards as a powerful marketing tool year round, as opposed to the common misconception that gift cards are only effective in the holiday season (although, they definitely help here too!) The popularity most definitely speaks volumes about the effectiveness of gift cards as a marketing tool. Which also means that customer traffic might actually be reaching your competitor's store since they're offering gift cards already.

Looking for an effective way to boost your sales? Gift cards are your answer! Gift cards provide a variety of benefits for your business, from increased sales to greater customer loyalty. In this blog, we'll start off by going through the five major benefits of adding gift cards to your online store, and then we'll give you a step by step tutorial about how to add them on Shopify!
The Benefits
1. Attract New Customers

Gift cards encourage people who might not otherwise visit your business to take a look around and likely return to make additional purchases. Receiving a gift card is an opportunity for someone to try something that may appeal to them, but otherwise would not have gone out of their way to try.
2. Increase Brand Awareness

When your gift cards are branded to match your stores logo and design, it essentially works as a marketing tool. If you brand your gift cards with your logo in an attractive and appealing way, every time the recipient uses that card, you will receive free exposure and increased brand awareness.
3. Improve Sales
Unlike coupons, which take value away from products you are selling, gift cards will keep customers coming back to your business to use the full value of the card. Over half of gift cards are used over multiple visits and purchases, giving you the opportunity to up-sell additional products when customers return to your store.
4. Allow More Flexibility
When the pressure is on to get the perfect gift, many people look to gift cards to fill in the gaps. Gift cards are often purchased at the last minute, maybe even just hours before a holiday or birthday event. Sometimes, customers are looking for a fast, simple option. If you hold out on providing them, you will lose out on sales from customers who are trying to beat the clock.

5. Reduce Fraud
The use of an electronic gift card allows for partial redemption, leaving the rest of the balanced stored on the gift card and eliminating cash backs. You can also use gift cards for store credit, eliminating fraud that occurs when some customers try to make expired returns for cash. Issuing gift cards or store credit encourages even more sales.


Tutorial — Gift Cards on Shopify
There are a few different things you can do with gift cards through Shopify— but before you can sell them, the first step is to activate the gift card feature.
Step 1: From your Shopify admin, go to Products > Gift Cards.
Step 2: Click Start selling gift cards on my store.
Next, you can add the gift card as a product.
Step 1: From your Shopify admin, go to Products > Gift Cards.
Step 2: Click Manage gift card products.
Step 3: Add a new gift card product, or select an existing one:
If you want to add a new gift card product, then click

Add gift card product

.

If you want to update an existing gift card product, then click the gift card product name.
Step 4: Enter the gift card's information into the following fields:
Title

- Enter a name for this gift card product, for example

Birthday gift card

.

Description

- Enter a description of this gift card as you want it to appear on your store.

Images

- Upload one or more images. These are shown on the product page of your online store, but not on gift cards issued before you upload the image.

Denominations

- There are several default denominations created for a gift card product in the currency of your store. Each denomination is saved as a variant of the gift card product.

Search engine listing preview

- This is a preview of how your gift card product might appear in search engine results.

Product availability

- View and change the

availability settings

to publish the gift card and sell it through your sales channels. You can click the calendar icon beside

Online store

to

set a specific publishing date

.

Organization

- You can add optional information about the product type and vendor,

add the gift card product to existing manual collections

, and

add tags

.
Step 5: When you're done, click Save gift card product.
Finally, you'll want to publish your gift cards. When you create a new gift card product, it is hidden from your active sales channels by default and is be published to product catalogs. To begin selling it, you need to publish it to one or more of your active sales channels.
Step 1: From your Shopify admin, go to Products > All products.
Step 2: Click Manage gift card products.
Step 3: Click the gift card that you want to edit.
Step 4: In the Sales channels section, make the gift card available on one of your active sales channels.
Step 5: Click Save.

After publishing your gift cards, help your customers find them by adding it to a specific collection. You can add gift card products to a manual collection or an automated collection like any other product. You can also add a gift card to an existing manual collection on the gift card's product details page.
Step 1: From your Shopify admin, go to Products > Gift Cards.
Step 2: Click Manage gift card products.
Step 3: Click the gift card that you want to edit.
Step 4: In the Collections section, enter the name of an existing manual collection to search for it.
Step 5: Click the collection name to add the gift card.
---
Have questions for us? Send us an email!
[email protected]
FREE DOWNLOAD
The SheCommerce Handbook for:
Keywords & Hashtags